Experience THE DIFFERENCE
Moss Ridge is a full-service club committed to offering exceptional service and a distinctive golfing experience no matter the season! We provide a scenic and challenging golfing experience to local residents and visitors while hosting a wide array of public and private gatherings.
Come enjoy the plush ride on our 2020 Club Cars with Premium Seating, and the GPS units will help guide your choice on club selection for every shot!
Moss Ridge Golf Club offers a full-service staff to accommodate all of your golfing needs. Our staff members are extensively trained with an emphasis on prompt, personal service, and attention to detail.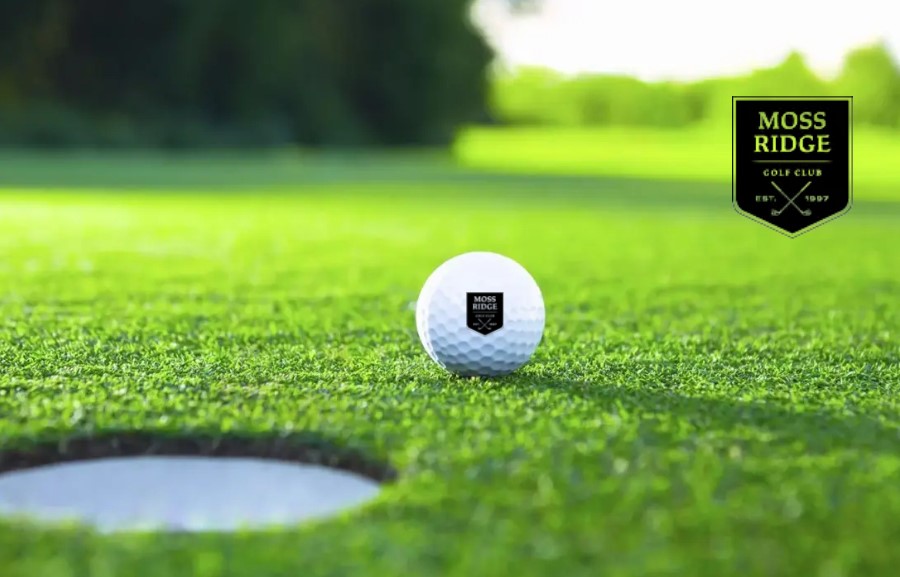 Moss Ridge - Recent Reviews
Brock Rucinski
January 30, 2023
David and the team are top notch! 16 guys, including myself, had an absolute blast at Moss Ridge. Definitely recommend for anyone looking to put together a guys night on a simulator during the winter. We were able to watch the NFL playoffs, enjoy great food, cold beer, and great golf! 10/10!!!
Luke Savage
January 26, 2023
Great place to golf.
Chris Calkins
January 11, 2023
Great shape 👌
Dawson Vansyckle
January 9, 2023
The course is absolutely beautiful. Dave does a great job in keeping it open all year with the simulators and the amazing Sunday breakfast buffet
Hunter Massey
January 9, 2023
My organization had an event here for our monthly get together. At first I was skeptical because we normally do these things at a hotel conference room. However, once we actually got the ball rolling the day of everything ran smoothly, even with our group of around 80. The staff was super friendly and helpful with whatever was needed.
Willie Salcedo
January 9, 2023
Had the breakfast buffet and it is really good and Dave Ingles is doing a great job with the course!!
Evan Czarnecki
December 12, 2022
Played here over the summer a couple times and really loved the course. It was always in great shape and looked beautiful. Then I found out about the simulators so I went there a couple days ago and gave them a try. I had a blast playing, and the service was awesome! I will definitely be coming back soon.
Zakary Smith
December 12, 2022
The facilities at this course are amazing, from the great condition the course is kept in to all of the amazing amenities they offer in the club house throughout the winter to make sure your game stay's sharp while having a good time with friends. Dave always makes sure that your experience is great and that you have everything you need to have a great time!
Have you recently visited Moss Ridge? If so, we hope you enjoyed all that we have to offer. A few of the reviews we have seen lately included items talking about: course conditions, an event you attended or the indoor golf simulator. Our favorite: the ones describing our friendly and engaging staff. We would love to hear from you.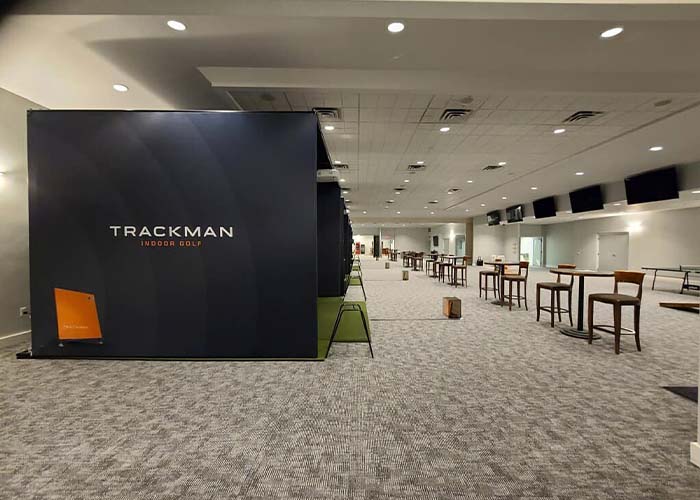 State of the Art Golf Simulators
When the weather takes a turn in the cold months of the year, join us inside for a continued golfing experience. Using our NEW TrackMan simulators you and your friends can enjoy golfing around the world all from the convenience and comfort of inside.
Experience
Moss Ridge Golf Club